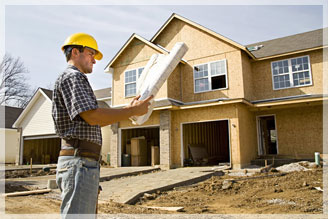 We are exprienced London builders, who can provide you with the complete refurbishment solutions. Full satisfaction of our clients is our highest priority. For this reason, every refurbishment or renovation we perform is precise, careful and neat. We will do our utmost to meet all your demanding requirements, starting from the preliminary consultations and ending with an outstanding final result.
We are constantly developing our skills and expanding the knowledge, so as to provide you with modern and effective services. Our team is always up-to-date with all the most important novelties in the field, what makes it possible for us to apply innovative techniques and use high-standard tools. Thanks to that, we can perform both thorough refurbishment and a simple repair perfectly. If you choose us to be your building contractors, you can be certain that every project will be precisely planned and carried out.
SA Build employs eloquent, dedicated, hard-working and polite workers only, in order to guarantee that you will never be disappointed about cooperation with us.
If you have any questions or doubts, please call us: 020 8930 7772.