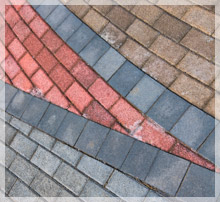 SA Build, based in London, are experts when it comes to helping you to create highly durable, aesthetically pleasing driveways, patios and garden patio spaces using only the highest quality paving materials.
With many years of experience in creating long-lasting, high quality driveways, garden patios and patios, we understand that it is critical to weigh up various factors before deciding on the right paving solution for you. We will consult with you to consider the type of bespoke solution to suit your requirements, assessing factors that include: the building materials to select from, cost, weather conditions, type of usage, wear and tear, the look you wish to achieve - and a number of other factors besides.
After careful consideration, we will then recommend the best and most suitable paving solution for you. Your options will include choosing between either a highly durable, solid material or an aggregate surface finish achieved by using types of gravel or crushed stone on a solid foundation. SA Build also offers the option of taking a much more creative path by combining a range of different materials to give your driveway a unique, tailor-made look and that all important personal touch.
SA Build are also able to help restore damaged or broken driveways and patio areas that require expert attention.
To discuss your driveway, patio and paving requirements in more detail, or for a quotation request, please contact us on 020 8930 7772.