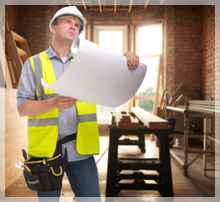 The list of our building services is quite long and it includes various kinds of property refurbishment in London, from little house enhancements (kitchen or bathroom modifications, for example) to complete home renovations.
We are focused on creating such a living environment that would respond to all of your needs and moreover, make your dreams come true. As we have worked in the property refurbishment business for years and we are always extremely dedicated to our job, we know which methods and materials are best to achieve a particular result. Without any effort or stress on your side, we will provide you with an amazing place to live in.
You can always communicate with us openly, even if no refurbishment has started and no contract has been signed yet. We will carefully ask about your individual preferences and discuss the types of renovation required and various materials that will be suitable for your needs.
If you want to talk about your house refurbishment plans or to get a free quotation, please call us on 020 8930 7772.
Property refurbishment - North London
The main area we perform our services of property refurbishment is North London. We work carefully on redesigning our client's living space and introducing functional solutions into their lives. We want to make sure that what we have planned for you meets all your needs, therefore we will keep in close touch with you and your family. Each building that we renovated is characterised by its practicality and aesthetic appearance... Read More
House renovation - West London
We also work in the boroughs of Hammersmith, Ealing or Hillingdon, where our clients can count on our professionalism and expertise. The house renovation services provided in London by SA Build Solutions Ltd are vast and done with a great care. We can take on big property refurbishment projects, but also on smaller commissions - concerning repainting the walls or replacing the furniture in the kitchen... Read More
As a renowned refurbishment company from London we completed many projects we are extremely proud of. We know how important trust is when it comes to the building industry, therefore we prepared a dedicated section to show the potential clients what we have accomplished so far. We specialise in home renovation services, redesigning kitchens and bathrooms, as well as working on functional and safe house extensions.